7.62mm Miniguns For Sale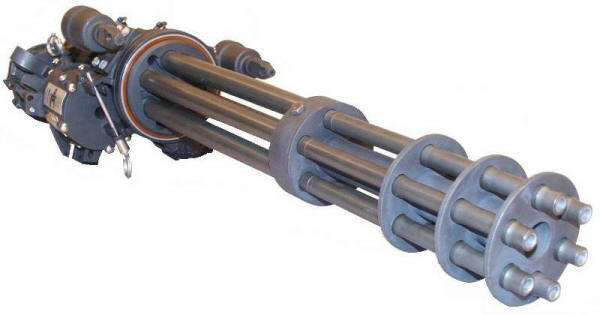 Post Sample GAU-2B/A (M134) General Electric Miniguns

We sell original GE 7.62mm Miniguns, which have been rebuilt by us. We take Minigun receivers that have been demilled, rebuild them to Factory/Mil-Specs using factory blueprints. The receivers are then assembled into complete guns using new or like-new condition parts, and when needed we manufacture new parts using original blueprints. Once all this has been done the gun looks and operates as good if not better than the day it left the GE Factory.
We ran over 35,000 rounds of 7.62x51mm ball ammo, though one of our "rebuilt Miniguns" in a two day period at Knob Creek then we attended the RMFCSA Shoot in Colorado, we took the same Minigun and fired a little over 25,000 rounds at that shoot. Overall we fired over 60,000 rounds of 7.62x51mm ammo and only had one jam because of an out-of-spec round and that jam was cleared in less than 2 minutes and the gun was back in action. We rebuild the GE 7.62mm Minigun to perfection.
Photos of our Minigun at the April 2005 Knob Creek Shoot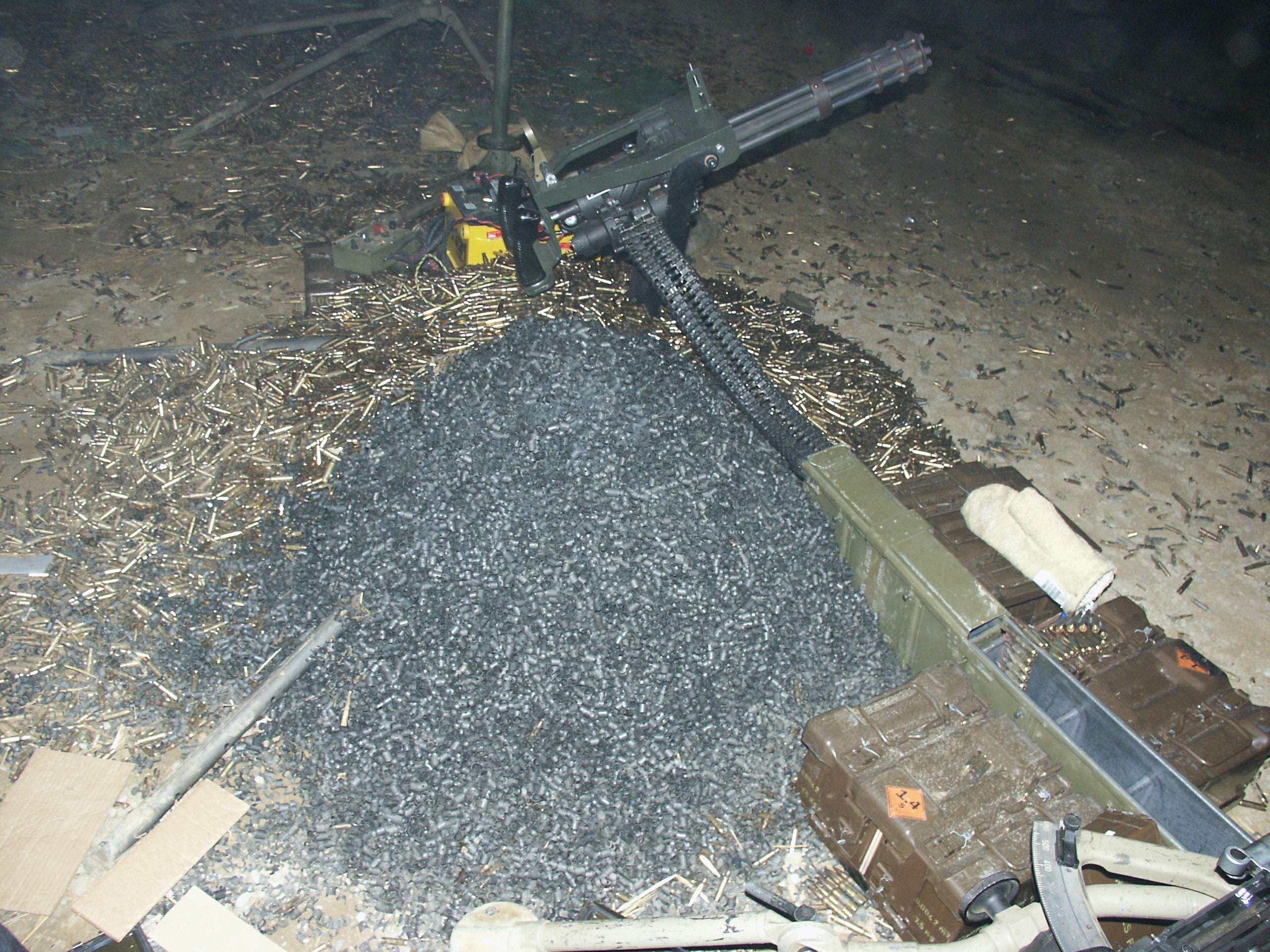 Included with the Minigun:
Custom made Fire Control Box

Mount (90 degrees right style)

Spade Grips (which the fire control mounts inside of)

3 Feet of Feed Chute

400 Round Feed Box (holds more like 600 rounds)

17 Different Minigun Manuals

Personal Training at your site or ours

Shipping & Insurance or Hand Delivery
If you would like a different style mount, we will custom build a mount for your application, at a fair price.
Only thing not included to run the Minigun is ammo and batteries.

Price On Request for a Complete Minigun Package.
We are also willing to take full or partial trades on certain items.

We can do 50% payment to start paperwork and the remaining 50% to ship/deliver the gun. Full Payment with paperwork is fine as well, and might even be able to work a better price if you pay 100% up front. If you have another payment option in mind let us know about it.



Our Miniguns are REGISTERED Post Sample Miniguns, and as such is ONLY for sell to Law Enforcement Departments, The Military, and to Dealers responding to LE Demo Letters.

THIS GUN CANNOT BE SOLD TO THE CIVILIAN MARKET.



To see more Photos of our guns check out the Photo Gallery